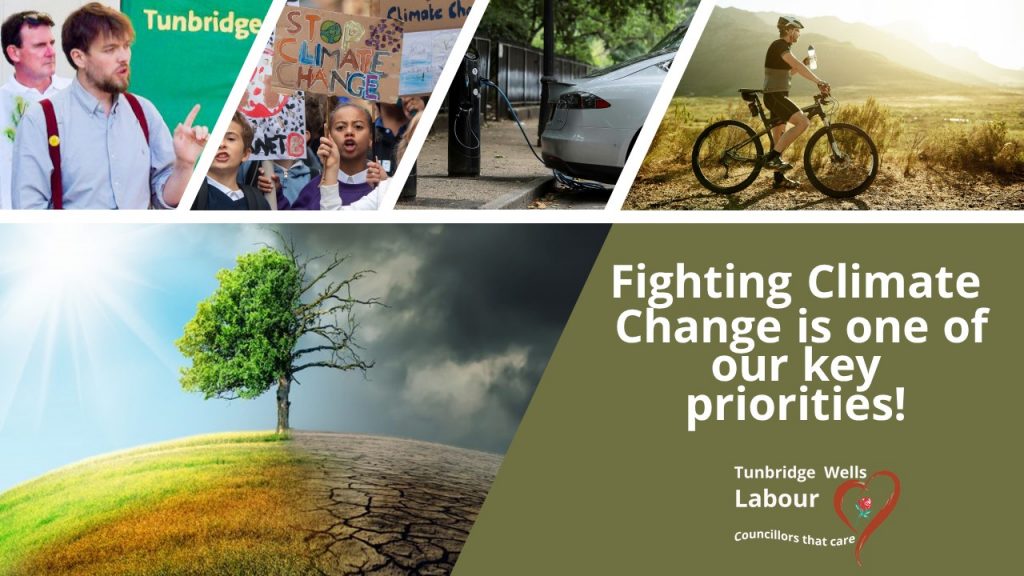 Our planet cannot afford for us to do nothing. The climate and biodiversity emergency is with us right now. Air pollution is harming everyone, most especially children, the old and vulnerable. Our native species are declining at truly alarming rates and steps need to be taken to promote the biodiversity of our rural Borough. But the Council under the Conservatives seems stuck in the last century, unable to grasp or respond to the significant changes and opportunities brought about by the pandemic. We need to act fast and not sit back deliberating for any longer.
We are proud of the role Labour played in the setting of an ambitious 2030 carbon neutral target for the Borough. Since this recognition that we face a climate and biodiversity emergency, the Conservative-led Council has failed to make sufficient progress and the Council's climate action plan has recently been identified as one of the worst in Kent. They have not responded pro-actively to the significant changes and opportunities brought about by the pandemic to secure the long lasting environmental and sustainability benefits that were on offer. The promised Citizens Assembly has not been established. The Conservatives have failed the test on climate action.
Labour gets it: we know we must respond decisively to the threat of climate change, as has been done locally in Southborough, the only Labour-controlled Town Council in the Borough. Labour Councillors will not waste precious time, they will lead the way to a carbon neutral Borough by 2030 and make our Borough truly green everywhere.
Labour Councillors will:
Produce a comprehensive, costed and achievable action plan for a carbon neutral Borough by working with residents, businesses and other interested parties.
Promote a more affordable, integrated local public transport system including better access to Pembury Hospital to reduce unnecessary car journeys and improve air quality.
Protect existing rural bus routes and expand them across the Borough, investing where necessary in smaller buses and more flexible, responsive services.
Encourage home working and support flexible public transport ticketing, as a way of helping our local economies and reducing our carbon footprint.
Promote cycling and walking by creating networks of direct cycling routes, segregated on main roads; reclaim streets for pedestrians, support 20mph residential speed limits and Low Traffic Neighbourhoods; and promote the switch to electric vehicles, rolling out more electric charging points throughout the Borough.
Invest in parks and open spaces, backing a Borough-wide tree planting programme, and promoting greater biodiversity.
Commit to using revenue from the Garden Waste Tax for ring fenced green initiatives, end bulky waste collection fees to reduce fly tipping, increase provision of litter bins and the frequency that they are emptied.