Published in the Times of Tunbridge Wells and Tonbridge 30 November 2016
Our NHS is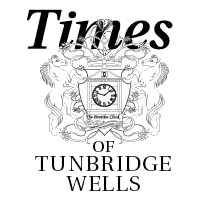 underfunded and understaffed – which is why Labour supporters in Tunbridge Wells took part in an NHS Campaign Day last Saturday.
Funding in the NHS has failed to keep up with demand since the Conservatives took office in 2010, This has pushed the NHS into deficit and stretched hospital trusts to a breaking point.
Earlier in the year our own Maidstone and Tunbridge Wells Hospital Trust cancelled 11% of its planned surgeries forcing about 400 people to either wait to be given a new date for an appointment or seek treatment at another trust.
In the summer the Trust was placed into 'special measures' in a last-ditch attempt to stop it from overshooting its budget. It is likely to lose almost £24 million this year. This will result in cutting more services and further increases to waiting times.
Not long after our local Ambulance Service Trust was also put into special measures because of bullying, delayed response times and putting patients at risk.
For every £1000 hospitals had to treat a patient in 2010 they now receive an equivalent of £820. Hospitals have tried to balance their books but the independent Nuffield Trust reckons the underlying deficit in the NHS is nearly £3.7 billion.
The Conservatives have no answer to the NHS funding crisis other than to continue to make massive cuts in services and to misrepresent the figures.
They say that the Government has invested £10m more in the NHS in this parliament, but the Health Select Committee have said that the true figure is £4.5 billion taking into account cuts to other areas of health spending.
Mismanagement of the NHS has made a bad situation even worse.
Cuts to nurse training places have meant extra spending on expensive agency staff reaching record levels. Scrapping bursaries for nurses and midwives is worsening recruitment. Plummeting morale has led to experienced staff leaving the health service.
Social care services are facing a financial crisis, with funding slashed by £4.6 m over the last parliament. This has put huge pressure on the NHS with delayed discharges from hospital reaching record levels and still increasing.
More patients, including cancer patients, are waiting longer to start their treatments. Ambulance response rate targets have continued to get worse.  The waiting list in September was more than 3.9m, the highest since December 2007.
Meanwhile plans are being secretly drawn up across the country to achieve a further £22bn of 'efficiency savings' or cuts. The results will be far reaching and are being put together with minimal local and clinical consultation.
The NHS is not safe in the hands of this government. Only Labour is committed to giving the NHS the money it needs and to join up services from home to hospital with a properly integrated health and social care service.
And we will support – rather than pick fights with – hardworking doctors, nurses and support staff to deliver high quality care for patients.