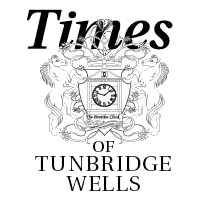 Published in the Times of Tunbridge Wells and Tonbridge 2 November 2016
We agree that Southborough town centre needs a complete makeover. Those of us who live and work here have seen the results of years of underinvestment by our local councils. The shopping area has lost its vibrancy, we have our own derelict pub site, the civic building has been neglected, and a much loved Victorian theatre has been closed and left to dilapidate.
So why is it that there is so much ill feeling towards the new Southborough Community Hub? Why is it that TV architect Ptolemy Dean and the Theatres Trust have criticised the design? Why is it that Sport England have decided to 'make an outright objection'? And why – in just over a week – have over 1000 people put their names to a petition objecting to the plans?
The answer is fairly simple and one that local councillors need to learn from. If we want people to 'love where we live' then they need to listen and act on what people want for their area. More than this, once they have listened they need to keep people informed, involved, and excited as plans are developed and completed. This approach is more likely to end up with residents who feel that it is 'our' venture, not one dumped on them by the council.
So where has the Southborough Hub project gone wrong?
From the start people have felt ignored, excluded and disrespected. Over 11,000 who signed a petition to keep the Royal Victoria Hall open under new volunteer management were dismissed as being inspired by a load of 'luvvies'. This was made worse by a senior Conservative councillor who was heard to say that he wanted to be the first to wield the demolition hammer on the historic theatre.
Despite protests, decisions continue to be made by a three councillor Project Board, in secret! Key information is regularly held back from members of the public. Consultations have been a tick box exercise with a minimal attempt to reach out into the community. Expert opinion – like that offered freely by the theatre community and footballers – has been ignored. Astonishingly, there is still no business and financial plan available to the public.
Is it any wonder that so many people are aggrieved about the way that they have been treated? Most think the planned new Hub building will be an eyesore and blight on the main gateway to Tunbridge Wells. Theatre groups and users have said that a promised 'state of the art theatre' is unfit and unusable and footballers have said that trust in the project team has 'evaporated'. The Project Board struggles to find any evidence of support for their work.
Most critics of the Southborough Hub don't oppose town centre development. They just want councillors to listen, to respond to their objections and have these plans reworked. They want a town centre around a renovated and modernised Royal Victoria Hall, less housing, and protection of their playing fields.  In the words of the local campaign they feel that 'Southborough Deserves Better'.