Borough Council Election Countdown
40

Days

01

Hours

01

Minutes

17

Seconds
---

---

---
Shoe Leather for Labour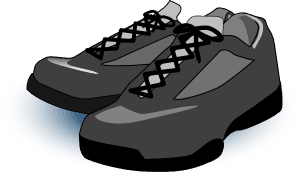 During February we delivered nearly 20,000 (yes, 20,000!!!!) leaflets across the constituency. Dozens of members and helpers will be taking Labour's message across the borough in anticipation of the local council elections on Thursday 3 May 2018.
If you would like to get involved in our campaign please contact tunbridgewellslabour@gmail.com
---

---
Hospitals at Breaking Point
The heads of more than 60 Accident and Emergency units recently wrote to the prime minister complaining that the NHS is 'chronically underfunded', unprepared for winter, and dangerously short staffed.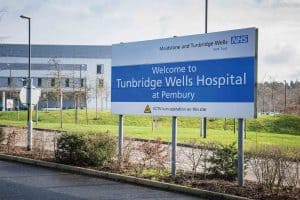 Pressures on staff can be seen in the latest statistics. Monthly figures from NHS England show that in December only 77.3% of patients attending major A & E units were seen within four hours, against a target of 95%. This is the worst record since records began.
At Maidstone and Tunbridge Wells Hospital Trust the figure was 82.6%, still a long way below the national target. Worryingly we have heard of long waits for ambulances, and in Kent over Christmas week 25% of patients arriving to hospital by ambulance waited more than 30 minutes to be seen.
The statistics are a bleak picture at the start of the NHS's 70th birthday. Only Labour will put in place a long term plan for the NHS and give it the funding needed for the future.
---

---
Another Great Train Robbery
We have been campaigning against the latest increase in rail fares which has made the Tunbridge Wells to London commuter route one of the most expensive in the country.
Since the Conservatives have been in power rail fares have gone up by 32% – more than two times faster than wages. An annual season ticket from Tunbridge Wells to London has just been increased by 3.6%, taking it from £4,484 to £4,644 – an increase of £160. 
These ticket increases are unaffordable for many people whose wages are stagnant and whose standards of living are continuing to fall.
A Labour government would stand up for passengers and bring railways back into public ownership. We would deliver improvements by capping fares, ensuring better and more reliable services, and making a programme of investment fit for the 21st century.
---

---
Why Labour opposes the Civic Complex plan
Tunbridge Wells Labour is opposing council plans for a new Civic Complex including new council offices, an underground car park and theatre. (Full Times of Tunbridge Wells article here).
In the absence of a formal test of public opinion we surveyed our 780 members. 68% of the respondents are opposed to the development, 25% support it, and 7% are neutral. This compares with two informal referendums in the borough where 80% voted to oppose the development with 20% giving it their support.
At a time when living standards are continuing to fall, there is a housing crisis, homeless and poverty are on the increase, many are facing traffic gridlock and dangerous air pollution, and up to 15 borough wide bus services are set to be cut, we think this is the wrong priority for council spending.
The project finances are a major cause of concern and look risky. Like many public sector projects the final cost of £90m will almost certainly be more. Annual mortgage payments of around £2.8m for 50 years will be paid for through council service cuts and increased charges. There will be very little money left to meet the real daily needs of residents.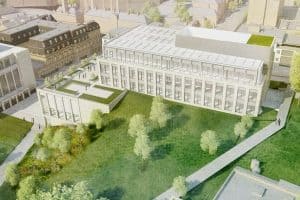 As a project totally focused on Tunbridge Wells, paid for by every one living across the borough, there is little of benefit for people living in Paddock Wood, Cranbrook, Hawkhurst and outlying villages. All they have to look forward to is more cuts in their bus services and charges for their garden waste collections.
An ambitious council would work across the borough with local communities to renew towns and villages that feel treated like second class citizens. It would collaborate with other partners to invest in housing, new business workspaces, better public transport and infrastructure.
The Town Hall and Assembly Hall might not be up to scratch but times are difficult. People are living on tight budgets and having to make do. Building costly new civic buildings, with more cuts and charges on the way, seems an extravagance too far.
The council should look again at the less expensive modernisation of the existing buildings, maybe as part of the forward looking conversion of the art gallery, library and adult education centre into a £13m Cultural and Learning Hub.
With creativity and flair these types of renovations can be functional, cost effective, and attractive.
Although the Council has taken a decision to go ahead with the project we urge residents to continue to express their views to their local councillors and to make their views known by electing Labour councillors at the local election on May 3 2018.
You can read more about the plans here. http://www.twciviccentre.co.uk/
---
Find the news from Tunbridge Wells Labour