Statement on Labour Party resignations | 18 February 2019
"It is a very difficult time for all political parties because of the divisions over Brexit. We regret the decision of these MPs to leave the Labour Party to set up their own independent grouping. This will only divide opposition to a government that is bungling on Brexit and presiding over the misery of Universal Credit, rising crime, homelessness and poverty. Locally we are standing united to elect a Labour government to invest in and transform our country."
Martin Betts, Vice Chair
Tunbridge Wells Constituency Labour Party
---
Rightmove: Add basic wheelchair-access facts to properties
Please also consider signing this petition, started our Tunbridge Wells member, Anne, who is asking RightMove to add basic wheelchair-access facts to their properties listed online.
Sign here: https://www.change.org/p/rightmove-add-basic-wheelchair-access-facts-to-properties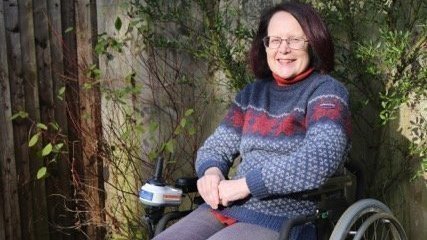 ---
Our vision for Tunbridge Wells
Tunbridge Wells Labour believes that the area we live in could be so much better. Labour wants a borough that is welcoming, vibrant and prosperous. We want:
Our hospitals and surgeries to be properly funded and fully staffed with motivated doctors, dentists and nurses.
Schools and colleges to have enough places to meet the needs of all our young people.
Social care which supports us at the most difficult times of our lives, particularly in old age.
Local businesses to provide people with secure jobs with a living wage.
Jobs that give young people work with proper training and a future.
Public transport to be reliable and affordable and well maintained roads for travel, work and leisure.
People to have a decent home they can afford to live in and where those on the lowest incomes are protected from the harsher effects of austerity.
Much of our vision will need a change in government and county council, but much can be achieved by electing new Labour councillors to the borough council.
---
Deal or No Deal on Brexit?
Despite being the only constituency in Kent that voted Remain in the EU referendum, Conservative councillors on Tunbridge Wells Borough Council threw out a motion asking for their support for a People's Vote on the final Brexit deal negotiated by Theresa May.
Tunbridge Wells Labour want a final say on the coming Brexit deal. Read the full article on why we believe all of us should now all have the chance to say to our government 'deal or no deal'.  You can also read the resolution submitted by Tunbridge Wells CLP to the Labour Conference 2018.
---
Find the latest news and all our previous posts from Tunbridge Wells Labour in our news section. You can also follow us on Facebook and Twitter.