Why Labour can't support the Civic Complex plan
Tunbridge Wells Labour has concluded that we cannot support council plans for a new Civic Complex including new council offices, an underground car park and theatre. (Full Times of Tunbridge Wells article here).
In the absence of a formal test of public opinion we surveyed our 780 members. 68% of the respondents are opposed to the development, 25% support it, and 7% are neutral. This compares with two informal referendums in the borough where 80% voted to oppose the development with 20% giving it their support.
At a time when living standards are continuing to fall, there is a housing crisis, homeless and poverty are on the increase, many are facing traffic gridlock and dangerous air pollution, and up to 15 borough wide bus services are set to be cut, we think this is the wrong priority for council spending.
The project finances are a major cause of concern and look risky. Like many public sector projects the final cost of £90m will almost certainly be more. Annual mortgage payments of around £2.8m for 50 years will be paid for through council service cuts and increased charges. There will be very little money left to meet the real daily needs of residents.
As a project totally focused on Tunbridge Wells, paid for by every one living across the borough, there is little of benefit for people living in Paddock Wood, Cranbrook, Hawkhurst and outlying villages. All they have to look forward to is more cuts in their bus services and charges for their garden waste collections.
An ambitious council would work across the borough with local communities to renew towns and villages that feel treated like second class citizens. It would collaborate with other partners to invest in housing, new business workspaces, better public transport and infrastructure.
The Town Hall and Assembly Hall might not be up to scratch but times are difficult. People are living on tight budgets and having to make do. Building costly new civic buildings, with more cuts and charges on the way, seems an extravagance too far.
The council should look again at the less expensive modernisation of the existing buildings, maybe as part of the forward looking conversion of the art gallery, library and adult education centre into a £13m Cultural and Learning Hub.
With creativity and flair these types of renovations can be functional, cost effective, and attractive.
We urge residents to express their views to their local councillors before a crucial vote takes place on Wednesday 6 December.
You can read more about the plans here. http://www.twciviccentre.co.uk/
---
Win for Labour in Southborough and High Brooms
In a hard fought by-election campaign for a Town Council seat in East and High Brooms Ward, Labour's Alain Lewis won a seat from the Conservatives. The result was:
Alain Lewis 330 Lab
Judith Symes 249 Con
Allen Lear 64 Lib Dem
The turnout was 20.7%. Over half of the votes were postal.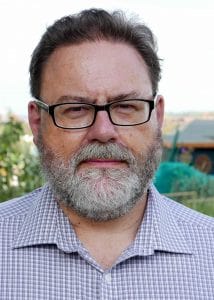 Alain Lewis said:
'I am grateful for the support of over 50% of people who voted in Southborough and High Brooms who have said resoundingly that they want a local candidate to represent them on their Town Council. These voters have sent another strong message to the ruling Conservative group that they are fed up with the secrecy that surrounds the Community Hub project, and that they back Labour's plan for the Ridgewaye Fields to be given Village Green status to ensure that they are never built on again.'
---
Excellent result for Labour in Tunbridge Wells Constituency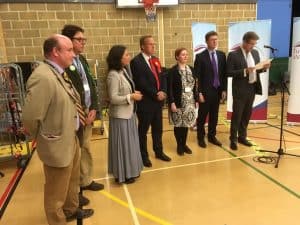 | Election Candidate | Party | % Votes |
| --- | --- | --- |
| Greg Clark | Conservative | 57% – Elected |
| Charles Francis Woodgate | Labour | 27% |
| Rachel Cerys Sadler | Liberal Democrat | 10% |
| Chris Hoare | UK Independence Party | 3% |
| Trevor Tyrone Bisdee | Green Party | 3% |
| Celine Thomas | Women's Equality Party | 1% |
Vote share change since 2015
---
Statement about the election result
"Whilst we congratulate Greg Clark on his re-election in Tunbridge Wells we would point out that he is the only Conservative candidate in Kent, Medway, and nearby East Sussex constituencies to have suffered a loss in his share of the vote by – 1.8%. Meanwhile, our candidate Charles Woodgate secured an increase in the Labour share of the vote by +12.3%, a 7% swing to Labour.
We achieved the best vote and the best share of the vote for a Labour candidate since the constituency was formed in 1974.
There were many people in a constituency that voted Remain who felt betrayed by their MP serving in a government that is supporting a hard Brexit and driving through budget cuts that are devastating our health and public services. The increase in Labour's vote was an endorsement of a manifesto of hope, a softer jobs-driven Brexit, and an end to austerity.
We take inspiration from voters in Canterbury, and the surge in support from young people. We look forward to a further opportunity to get rid of this lame duck government. We continue efforts to elect a new Labour MP at the next election – whenever that might be."
Martin Betts
Election Agent and Campaign Manager
on behalf of Charles Woodgate and Tunbridge Wells Constituency Labour Party
---
Find the news from Tunbridge Wells Labour